This store requires javascript to be enabled for some features to work correctly.
Pearls...
A gem of change
Pearls, as an exquisite gemstone, stand as the quintessential emblem of transformation. This fascinating alchemy begins with the intrusion of minute debris, like a speck of sand, into an oyster or mollusk. In response to this intrusion, the oyster secretes a substance called nacre (pronounced NAY-ker), wrapping the foreign entity layer upon shimmering layer, eventually yielding the resplendent gift of a pearl. Thus, from a humble grain of sand emerges the radiant glory of a luminous Tahitian pearl, embodying the profound metamorphosis inherent in nature's artistry.
In light of their timeless appeal and versatility, pearls have earned their place as a definitive addition to anyone's jewelry collection. From the classic elegance of pearl stud earrings to the contemporary sophistication of multicolored strands, these captivating gemstones represent an indispensable and cherished element within every jewelry box. Thomas Markle Jewelers proudly houses the pinnacle of Houston's selection, showcasing the celebrated creations of Mikimoto, the pioneering cultivator of cultured pearls. Mikimoto's luminescent collection and the very essence of pearls themselves serve as poignant reminders of hope, dreams and the awe-inspiring transformative power intrinsic to these captivating gems.
While pearls grow naturally in both saltwater and freshwater environments, they are also cultivated by humans, as in the case of beautiful Mikimoto pearls.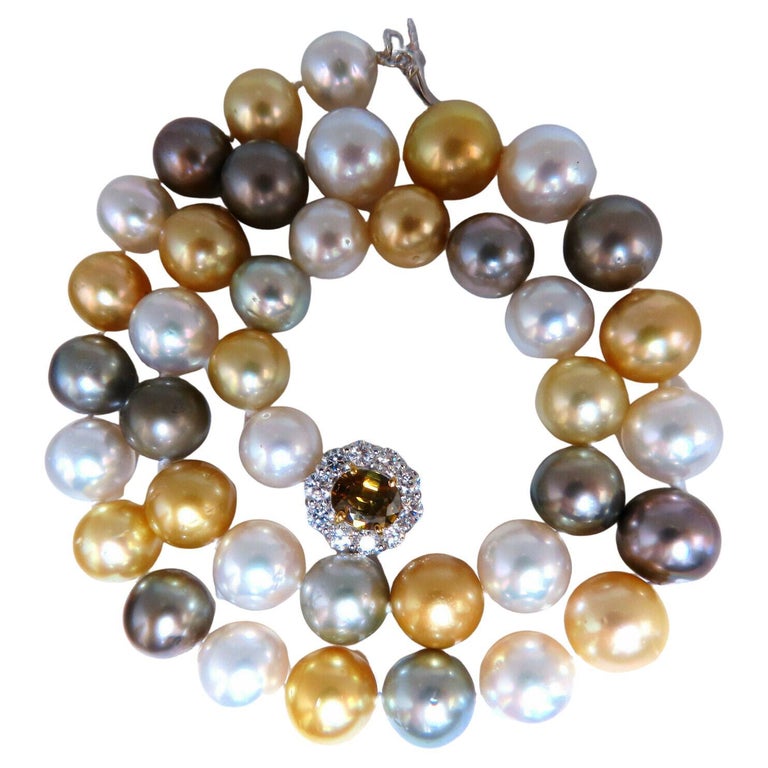 Saltwater

The roundest and most lustrous pearls are grown from oysters that live in the ocean. These types of pearls include the famed Tahitian (or Black South Sea), majestic Akoya, glimmering Golden South Sea and White South Sea pearls. Saltwater pearls are highly prized due to their overall luster, size, shape and color. All of the pearls sold at Thomas Markle Jewelers are of the saltwater variety.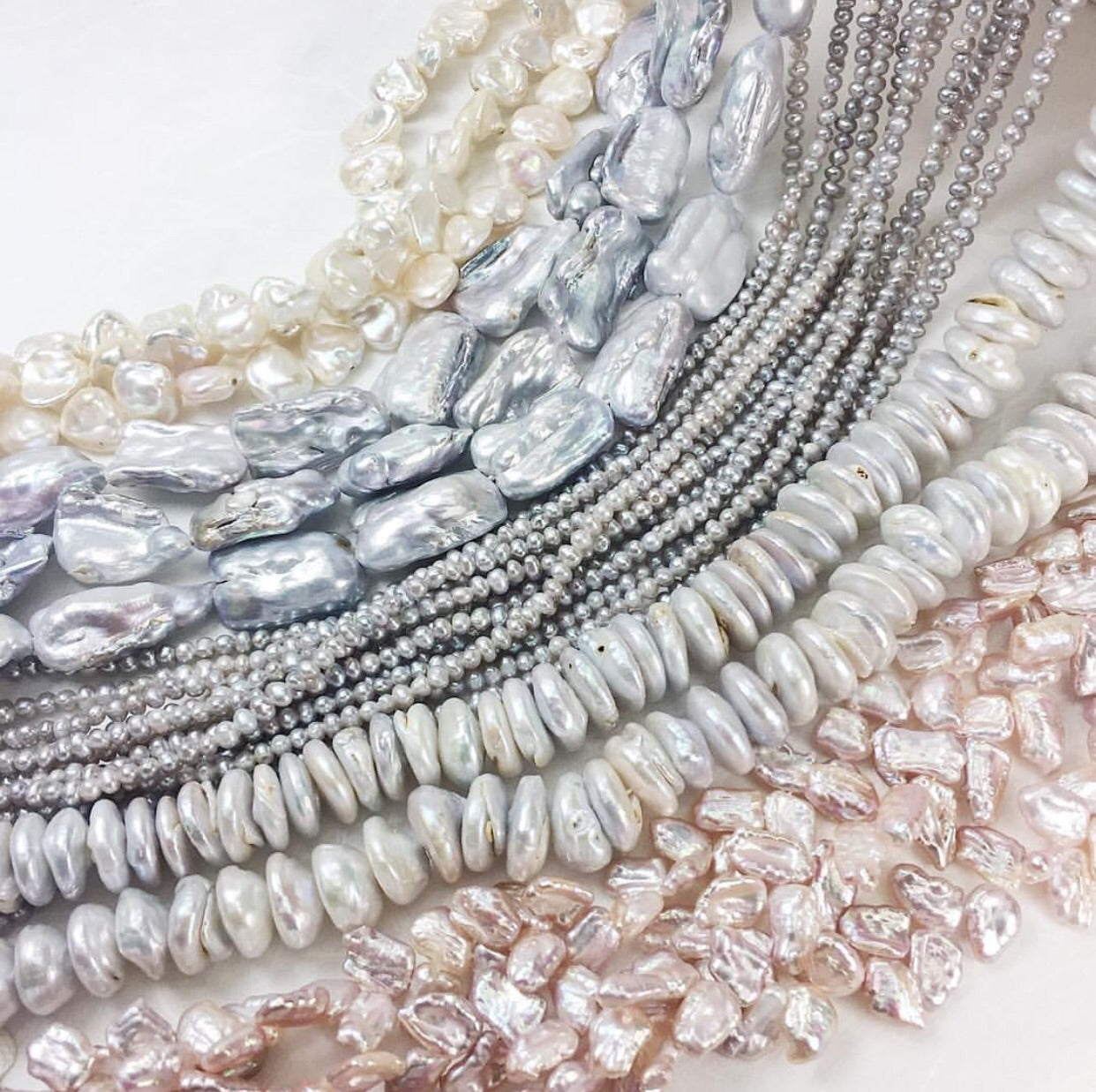 Freshwater

These pearls come from mollusks that live in freshwater lakes and rivers. While occupying a range of colors and sizes, these pearls tend to be smaller and more irregularly shaped than their saltwater counterparts.
The Akoya has been the world's most well-renowned pearl since the 1930's. Akoya pearls are distinguished by their almost perfectly round shape and complemented by their extremely high luster, making them perfect for jewelry. You'll see these pearls in everything from necklaces to stud earrings. They are cultivated in a small oyster which lives in the seas off Japan and China.
These lustrous beauties are desired for their multitude of alluring colors and mirror-like luster. Tahitian pearls consist of hundreds of hues with incredibly unique tones, including silvery green, blue and eggplant to list a few. The oysters which produce these pearls are found exclusively in Tahiti and other French Polnesian islands.
White South Sea Pearls are treasured for their classic color and remarkable size. Found off the shores of Australia, these pearls are usually a delicate creamy white with enchanting silver overtones.
Like White South Sea Pearls, Golden South Sea Pearls are prized for their size. They are also the rarest and most valuable of pearls, due to their color, which can range from pale yellow to a rich golden hue which is known as "24-karat". High quality Golden South Sea pearls are often found in the Philippines.
Qualities of a Pearl
Pearls are evaluated by different characteristics than other gems. They are assessed in terms of the following qualities:
Nacre 
Luster
Surface 
Size
Shape
Color
Explore each of these attributes in more detail below.
A pearl with thick nacre is more desirable. This is because the more layers of nacre, the longer the gem will last. Second, the nacre adds an irresistible iridescent shine.
Luster is the radiance that comes from within the pearl. This glow is created when light enters the pearl and reflects back through the layers of nacre. The smoother and more even the layers of nacre, the better the luster.
Because of the way pearls are created, they rarely come out perfect. Many pearls have natural blemishes, such as spots or wrinkles. These can be camouflaged in the stringing and setting process, rendering small imperfections practically invisible.
Larger pearls are generally more valuable. This is simply because they are harder to produce and take longer to cultivate, making them rarer than smaller pearls.
The most coveted pearl shape is round. However, pearls come in a variety of shapes including drops, buttons and baroques. This diversity means there is a wide range of choices to fit each person's style and budget.
Pearls come in a palette of colors, including white, cream, gold, pink, lavender, silver, black and more. This color variation can have an impact on the value of the pearl. For instance, Gold South Sea pearls are the most rare and prized. Though they range from foamy white to dark gold, the deeper their golden color, the more valuable they become.